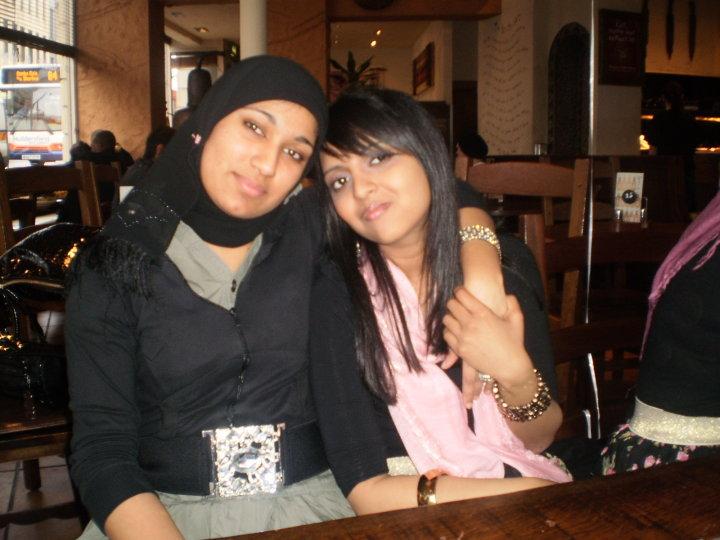 Why did you decide to visit Sheffield?
My sister actually studies at Sheffield Hallam University which is literally up the road from the train station. We're from West Yorkshire which is quite a drive away, & we hear all these nice things, so I wanted to come & check it out myself. I have been here before and really love the museum & Peace Gardens. It is such a beautiful place.
Has anything in particular in Sheffield caught your attention?
I will most definitely have to say the town & the market place. It's great. I love shopping & it's great fun having to go & see new things; & then the bargain prices are what we all really come looking for. I saw the Crucible as well. Wow, it is so weird to actually see it in real life. A few weeks ago the snooker championships were on TV & the commentator would say Crucible & then I actually got to see it. Plus the Peak District is gorgeous, I usually love busy places & the city is really my scene, but then you get to see this beautiful countryside & the relaxing atmosphere & you realise why people actually want to see this. My sister is pretty lucky to come & study here. Think I should get an application form now & apply for a place. The course will be important too. Hahahahaha.....
Have you been to any other places in Sheffield other than just around town & the Peace Gardens?
I actually went around town with my parents & sister & brother & saw the City Hall & loved the fountains in front of it. We even went shopping to Meadowhall. That place is huge. I loved it there & had the most excellent time with my family. It's a shame that we had to leave. Think there's a hole in my dad's pocket now. Hahahaha.......... I have to admit that Sheffield is nice. The people we've seen are friendly, it's very nice here & the place is just pretty much amazing.
Would you recommend Sheffield to others?
Definitely. There's lots to see & loads to do. It's such a beautiful place. I can see now why my sister decided to come & study here. It really is a great place for students & families. A day out is what the doctor ordered.