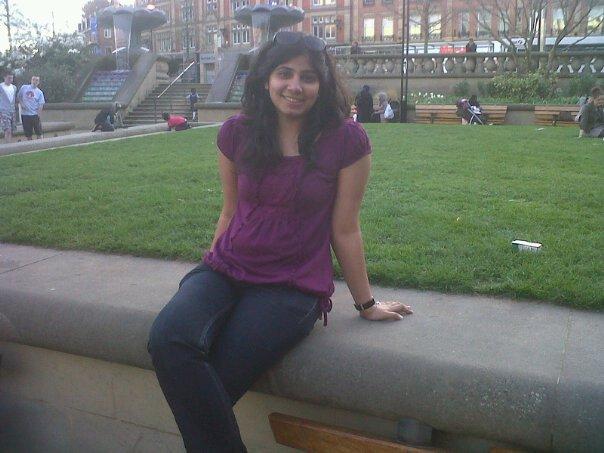 So are you a British student or an international student?
I'm an international student at Sheffield Hallam studying for my MA in Sports Journalism. I've always been interested in sports and even back home in India I used to work for a broadcasting company in sports.
Why did you choose Sheffield Hallam then?
I chose Sheffield Hallam because of the course that was available actually. I was willing to go anywhere for my Masters in Sports Journalism and Sheffield Hallam had offered it and with all the good things I heard about the university itself, any other university wasn't really an option. And you know what; it's been an excellent experience.
What has your experience been like at the university?
The experience itself has been wonderful. I remember the first time, the cold winter, the typical British cold weather struck. Hahaha..... And the first time I saw snow, God, it was just amazing. The snow falling down like little drops of heaven. I have to admit, that was the best part of the British weather. I love it here and the university has exceeded my expectations. The lecturers are great and the facilities that are available for my course are excellent. My course leaders and lecturers have been wonderful. They are there when I need them and I can email them when I can't get to see them in person.
Being an international student I expected to face a few problems like language barriers, not making friends, not being able to meet and greet people, but I have to say the whole experience has gone from me worrying for nothing. Leaving my family behind was the hardest thing I have ever done, but I have to admit, that even though India is my natural home, Sheffield will always be my second home. I consider it the best thing next to my home back in Delhi.
What about Sheffield as a whole?
Sheffield is an excellent city and has offered me a great deal of fun and excitement. Something or another is always happening in Sheffield and I love it. There are the different dancing events that take place around the city; the Peace Gardens are just amazing and literally a two minutes walk from the university. Every day is an adventure and I love it here. I have been bowling, shopping, been to see football matches at the stadium, been to the cinemas and just genuinely had an excellent time in the Green City.
Would you recommend Sheffield Hallam to others?
Definitely. Sheffield Hallam is an excellent university and I don't think I can fault it in anyway. The people I have seen, the friends I have made and the whole experience of the university has made me very happy. Like I said before, everyday is an adventure and I love every moment of it.