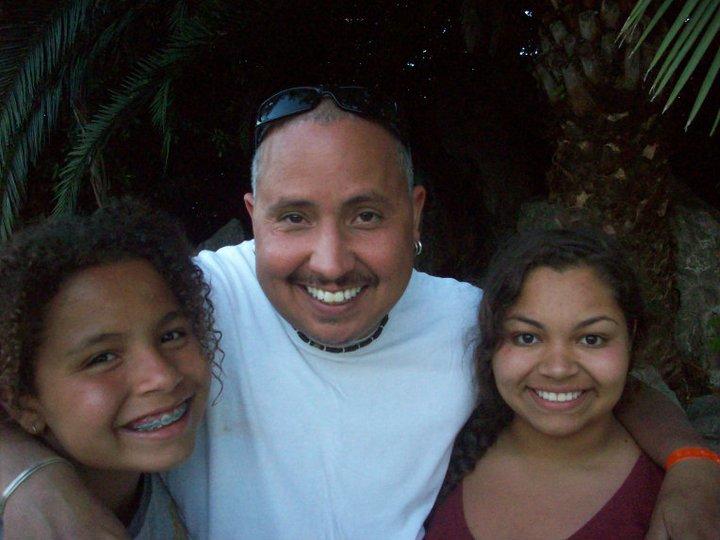 Why did you decide to come to Sheffield?
I've actually heard a lot about Sheffield and wanted to come and see what the fuss was all about. The people here are great. Everybody is always smiling which is really good. I'm not originally from here, I'm from sunny California, but to come here and see everything, it's quite something.
Has anything in particular in Sheffield caught your attention?
There's too much to mention actually. I've seen the town hall which is great. It has a huge front garden, which is amazing and the fountains surrounding it are absolutely magnificent. I've seen the Peak District and that's just breath taking and the Peace Gardens are just really nice. I actually really do like it. I'm here with my two daughters and I think their having as much a good time as I am and that's great.
Have you been to any other places in Sheffield other than just around town and the Peak District?
Yes I have actually. Me and the girls spent all day in the great shopping all the other day. Meadowhall I think its called. They had a field day and I was left carrying all the bags. So much for making daddy pay. hahaha…… its all in good fun. as long as their happy, and then we all did come here to have some fun and enjoy and even relax a little bit. even if it means them shopping till they drop, and I drop carrying their bags.
Would you recommend Sheffield to others?
Absolutely. I have actually been here only a few days and have enjoyed every moment of it so far. I love being here, and so far the weather has been good too. yes I have heard about the typical British weather, hahaha…… its great. I'm loving it, my girls are loving it and anybody else who wants to come is going to love it too. plus I went to see the university too which is really good. There are lots of students about and with what I hear and see, I don't see why anybody would not want to come and study here.